Customized Bottle Opener Coaster
Price Chart
Product Description
FAQs
Real Customer Reviews
Customized Bottle Opener Coaster
Get your own Bottle Opener Coaster personalized. Enhance your way of giving gifts and promoting your businesses. Through this new coaster, you can create your layout for the design that will stay on display at homes, restaurants, bars, and other plans you can think of. This multipurpose coaster can be an adornment and, at the same time, protects the tabletop from watermarks. Personalize your coaster now and make an impact!
SPECIFICATIONS
Material: EVA (Back side), ABS (Front side/ Printing Side)
Available Sizes
In Inch:
In Centimeter:
Can I see the mock-up before I make a payment?
Yes. You can submit the order without payment by selecting the See Design Pay Later option on the checkout process. The digital proof will be sent to you within 30 minutes for your approval. Once approved, the order will be sent to production for processing.
How will I know if my order has been shipped?
You will be notified via email once the order is shipped so you can easily track it.
Do you give discounts to first time customers?
We don't just give a discount for first-time customers, you can always have the 10% off every time you place an order! Just use the SAVE10 coupon code upon checkout.
How do I know how much my order will cost?
On each product page, there is a Price Estimator. Just access the product details page of the product you want and select your desired delivery date and an estimated price of your order will appear at the bottom.
Can I preview before I purchase?
We offer you a free proof before you decide to purchase and a hassle free experience. Simply fill up your order details and after checkout you may select the option of "See Design - Pay later" and place the order as a payment method. We will send you the proof once you submit the order along with the payment and proof approval link.
Will I be notified if the order has been shipped?
You will be notified via email once the order has been shipped which includes the tracking number.
What happens if there is a mistake with my order?
If there is a production error we will redo the pad without any questions asked.
Do you keep my art on file?
Yes! We keep your artwork on file to make reordering and using your art on other products simple and easy!
What does production time mean?
Production time refers to the period it takes to make your apron order in our production facility. The time is based on business days, Monday through Friday, excluding holidays.
Can I return the product and get a full refund if I didn't like the outcome?
No. This is the reason why we are sending you proofs for your approval before we start the production. Approving the proof means that you agree with the design, colors, textures, etc.
Recent Customer Reviews
Overall Rating
4.7 out of 5 stars (based on 2094 reviews)
Loading reviews...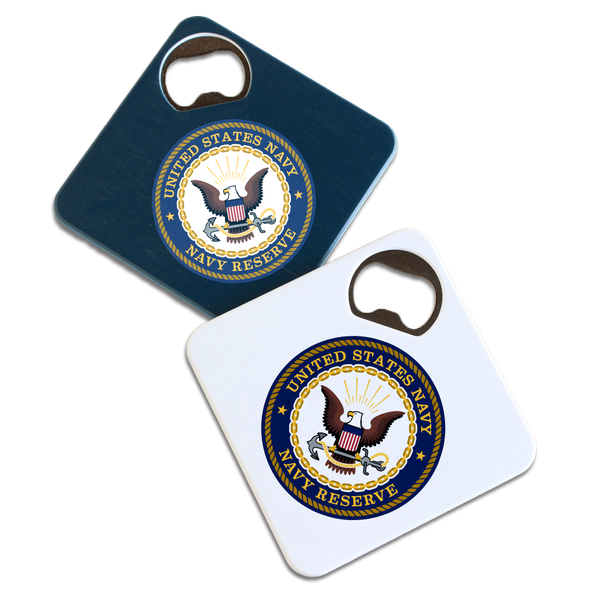 Step

Select Style

Total Qty:

0

|Price: $

0.00
Customized Bottle Opener Coaster
1 sizes available
Super Absorbent Bar Coaster
4 sizes available
Customized Crystal Carving Coaster
1 sizes available
Leather Bottle Opener Coaster
1 sizes available
Customized Ebony Alloy Coaster
1 sizes available
Customized Glass Alloy Coaster
1 sizes available
Custom Photo Fiberboard Coasters
2 sizes available
Cotton & Linen Embroidered Coasters
4 sizes available
Custom Handmade Walnut Coaster
4 sizes available
Soft Plastic Record Coaster
1 sizes available
Step

Customize Your Coaster

Total Qty:

0

|Price: $

0.00
At least 1 artwork file required with selection with Upload My ArtWork.
Preferred File Type for Better Quality Product: AI, EPS, PSD, PDF
Accepted File: JPEG, JPG, GIF, PNG, EPS, PDF, PSD, AI, BMP, TIF, TIFF